OVERVIEW
Products for automation
---
New ways of automation allow to find new solutions of freeing workers from repetitive tasks so they can focus on what they are best at. Cooperating with market leading mobile robot manufacturers, we create customisable solutions to maneuver pallets fast, safe and easily.
Pallet Forks
---
Maneuverable pallet forks that makes it easy to move your pallets anywhere in your facility. Our pallet forks are customisable in size and colour.
PS1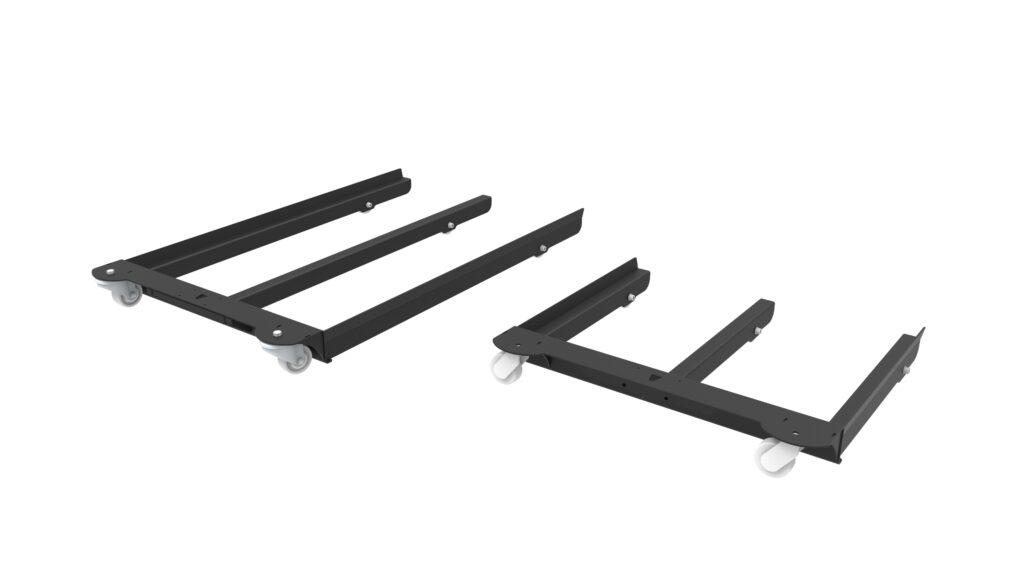 Max. payload: 500 kg (1102 lbs)
Shelf Base
---
Transport pallets, containers and and other transporting in all kinds of applications. Our Shelf Bases are customizable in size and color. Shelf Base SB 1000 is also available in a mobile version, called Shelf Trolley.
SB600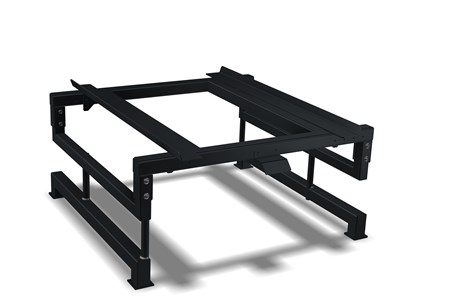 Max. payload: 600 kg (1322 lbs)
SB1000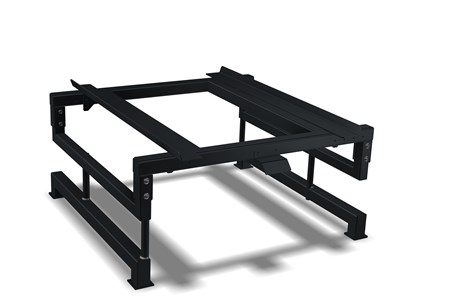 Max. payload: 1000 kg (2204 lbs)
SB1350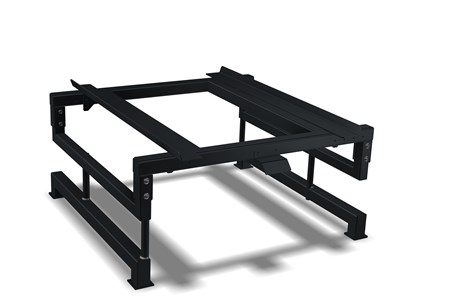 Max. payload: 1350kg (2978 lbs)
Shelf Trolley
---
Shelf Trolley is the mobile version of Shelf Base and can be moved around before being picked up, using the optional handle. All Shelf Trolleys are customisable in size and colour.
ST600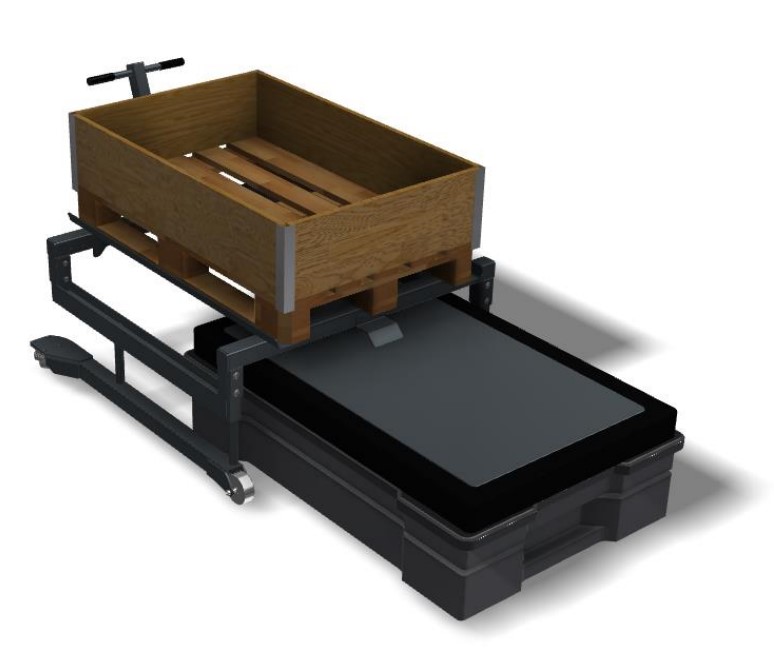 Max. payload: 600 kg (1322 lbs)
GET TO KNOW MORE
Frequently asked questions
---
What mobile industrial robot are your solutions compliant with?
All our products are compliant with mobile robots from MiR, such as the MIR500 and MIR1000. If you are interested in using our solutions with other mobile robots, we are happy to create a solution for you that meet your custom needs.
What pallet sizes can I transport with the PS1 Pallet Fork?
The PS1 pallet fork moves pallets of the size of 120 x 80 cm and 80 x 40 cm.
What sizes of pallets or containers can I transport with Shelf Base or Shelf Trolley?
EU and US pallets can easily be transported with the Shelf Base or Shelf Trolley.
I am transporting special sizes of objects, which are not identical to standard EU or US pallets. Can your solution still help me transporting my products?
Yes! We have specialized in creating customisable solutions. All our products can be adjusted to match the goods they are supposed to transport.
Denmark
KK-Tech
Maryvænget 13
5270 Odense N
salg@kk-tech.dk
Copyright © 2023 KK-Tech. All rights reserved.